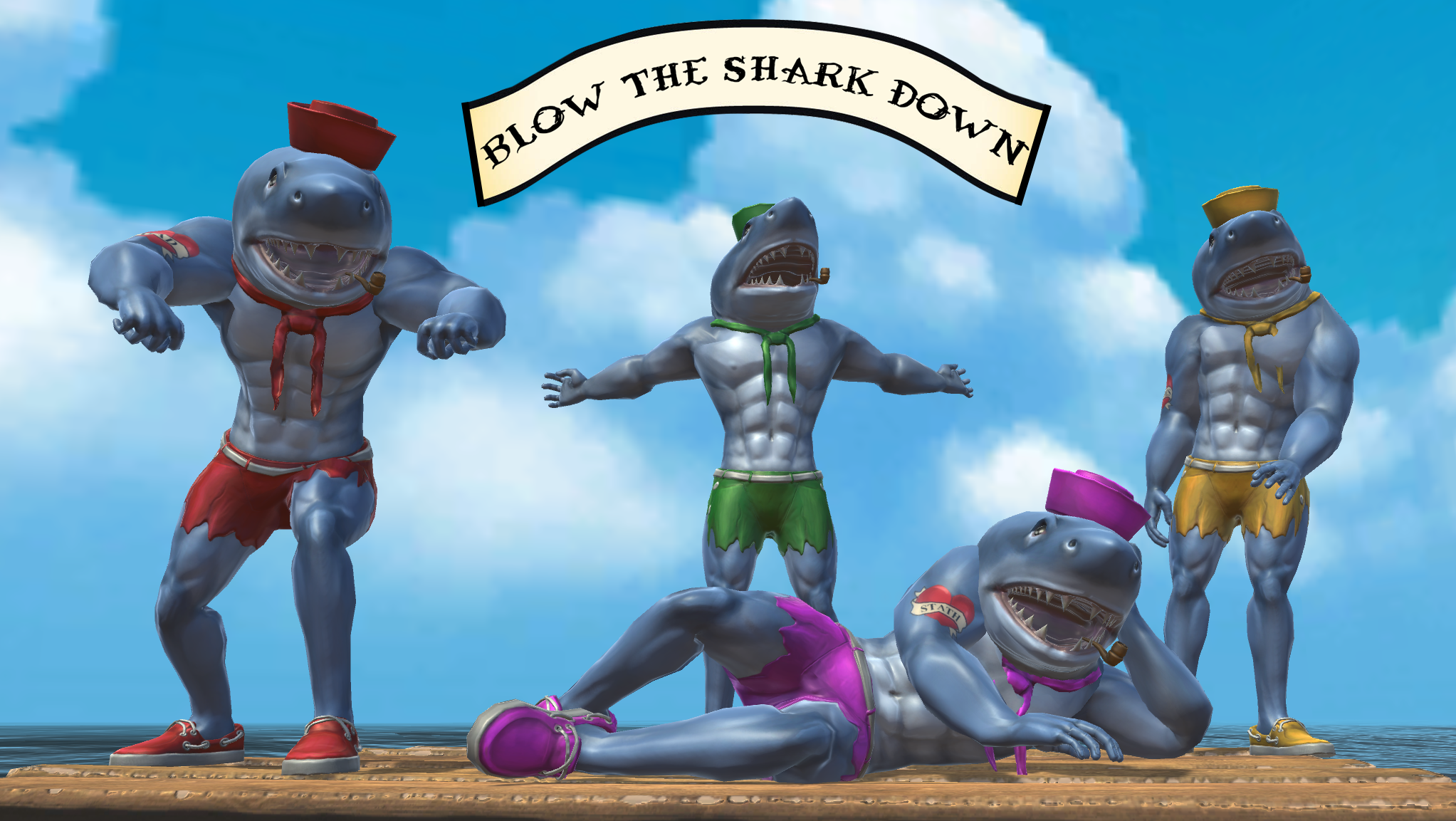 Blow The Shark Down
A downloadable game for Windows
Made for the 2018 GitHub/itch.io #GameOff
Our concept implements the hybrid theme on both the characters and the game genre; drunk Sharkmen sailors brawl in turn-based combat until there is only one Sharkman standing!
Invite your friends (if you have any, no single player this time) and resolve your conflicts the sailor way.
Gameplay
Phases
Drunken Sharkmen don't multitask. Their fighting is done in 2 phases:
Planning
A 3 second countdown appears. The world moves slowly while the Sharkmen plot. During this phase they are open to player input: Up to 3 attacks are queued up, as is any movement given (left stick to move).
Action
After the Planning countdown expires the Sharkmen have 3 seconds to carry out their attacks and movement, in the order given during planning.
Be careful, drunken sailors can easily fall over!
Controls
Controller: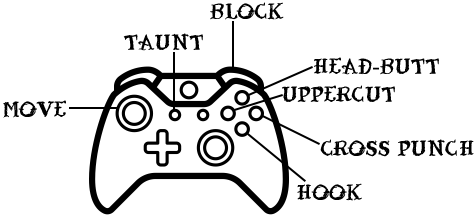 Left stick: Movement
A: Hook
B: Cross Punch
Y: Heabutt
X: Uppercut
RB: Blocks incoming damage
Back Button: Taunt, if you're that kind of person
Upcoming features
We're starting with enhancements to the scenery and gameplay- more fluid combat mechanics, more detail in the arena, a richer background.
After that we will add new arenas and characters.

From there we'll take your feedback to prioritize between improvements, features, and content.

Requirements
Windows 8 or newer
3D graphics capability
2+ Xbox controllers
About
Programming:

Art:
Elena Tsadila: 2D Art
SoundBibble: SFX
Lydia Foteinopoulou/Lefteris Dousis: Logo
Created in Unity3D.
Follow us on Twitter: @SharkBlow
Download
Click download now to get access to the following files:
BlowTheSharkDown.zip
82 MB